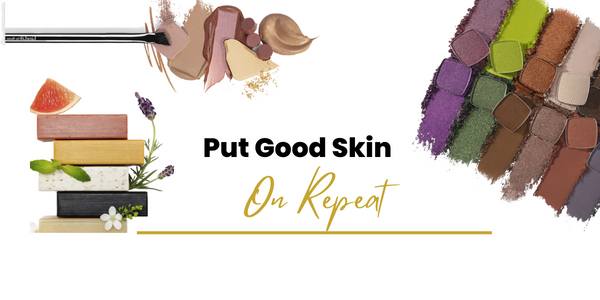 AUTOSHIP IS HERE!
Before we get to the good part of autoship, Do you know your skin type? If not, click here to take a test to determine your skin type.
Have you created a skincare routine for yourself? If not, let me help. Here are three reasons you need a skincare regimen
If you have already determined what your skin type is but are not sure what products to try, click here. Get a free sample of all-natural skincare products (you won't regret it).
It's time to put good skin days on repeat.
We know the key to glowing skin is using the right products and consistency. Luckily for you, good skin days just got easier with autoship. Never run out of your favorite cleanser, face mask, or moisturizer. Continue your skincare routine with no interruptions. There are no commitments, you can cancel anytime, AND you save money every month with discounts on your autoship plus free shipping! All you have to do is set it and forget it-we'll take care of the rest!
How To Do It
Select the skincare set that work best for your skin type

Schedule how often you want your products delivered (six weeks, eight weeks, ten weeks, twelve weeks, or fourteen weeks). Don't worry, you can schedule or ship sooner!

Manage your subscription through the customer portal
Receive your products BEFORE you run out. What's even better than that is your replenishments will always ship for free!
A healthy skincare routine will automatically arrive at your doorstep! How cool is that?
The Perks
Enjoy 10% off of your scheduled subscription
Receive free shipping on every order (Over $50)