What is a 1:1 Makeup Lesson?
A personalized virtual makeup lesson to ensure you have the proper products in
your skincare & makeup bag.
What will I learn during the 1:1 class?
The objectives are to:
Help you choose the proper skincare for your skin type.
Help you select the correct textures of makeup for your skin type.
Help you select the right colors for a classic look.
Help you understand the expiration dates of products.
Help you apply basic complexion makeup using the proper techniques.
Help you choose the correct tools for your makeup needs.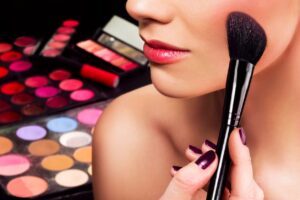 What will I need for this 1:1 class?
You will need the following:
A desktop computer, laptop, tablet, or smartphone with webcam/audio capability to install Zoom Desktop Client (if the lesson is virtual)
Good Lighting
Distraction-Free Area
Full Skin Care Products
Full Brush Set
Full Makeup Bag
Cotton Swabs
Mascara
Makeup Wedges
Hands-free Mirror
Clean Face
Makeup Remover
Paper Towels
Brush Cleaner Spray
Any products you are frustrated with or confused by
List of things you want to accomplish in class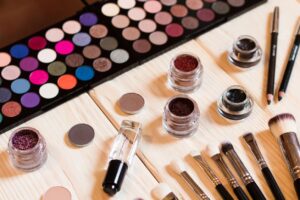 Are you ready??
Click the link below to schedule your 1:1 Makeup Class