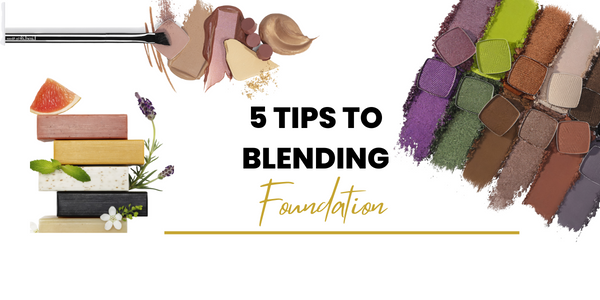 What is Foundation?
The first product used in makeup applications in the earlier days was foundation. Nowadays, we choose which order we want to apply makeup that doesn't necessarily make foundation first. Foundation was given a name for a reason. It provides the "foundation" upon which the whole application is built.
Foundation is a makeup product designed to even out skin tone and mild imperfections. It provides a base for makeup application. Choosing the proper color is critical and depends on the person's skin tone. Skin tone is the degree of warmth or coolness of the tone of the skin. The correct foundation can enhance the natural skin tone and blend seamlessly from the face down to the jawline, neck, and chest. Selecting the incorrect foundation shade or skin tone can result in your foundation looking lifeless and dull. This is what we, Makeup Artists, call casket sharp!
How To Match Foundation
Matching a foundation to a skin tone takes practice and time. Hopefully, I can explain this process in a way in which you understand. First, we will discuss two matching techniques.
Matching Technique #1:
First, choose 2-3 shades and apply a 2-inch line from the lower cheek down the jawline. View from various angles to determine which shade blends the face to the neck. In this picture, you can see I started from the lower part of my cheek, going to the jawline. Depending on how many tones you have in your skin will determine how far up or down you start on the cheek.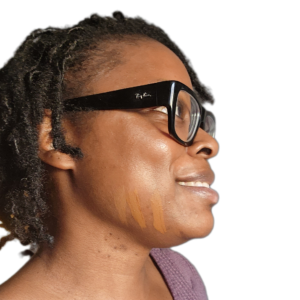 Matching Technique #2:
First, choose a foundation color that matches not only the face and neck but also the chest. Choose 2-3 shades and apply a 2-inch line from the lower cheek down the jawline and onto the chest. Additionally, the chest is sometimes darker than the face; therefore, choose a slightly darker shade of foundation so the entire face, neck, and chest blend beautifully.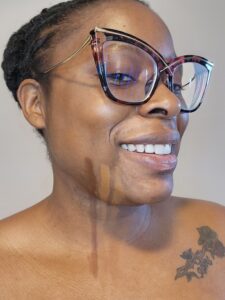 How to Blend Foundation Like A Pro!
Here are five tips for blending foundation like a pro:
Start with a clean, moisturized face.

Using the steps above, Choose a foundation that matches your skin tone.

Use a stippling brush or a damp beauty sponge to apply the foundation in light layers. If you need more coverage, you can build upon what you have.

Use a stippling brush or a damp beauty sponge to blend the foundation in stippling motions. When stippling, you should see the foundation blend into the skin.

Finish off with a setting powder for a flawless finish.
Don't forget, I do provide one-on-one makeup lessons. If you find yourself still struggling, please reach me HERE