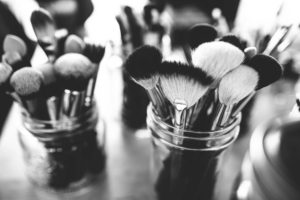 Have you ever wanted to learn how to apply makeup?
Guess what? Now you can!

Beginner and Intermediate Makeup Lessons
This service is for a one or two hour session on the topic of your choice. This requires a NON-REFUNDABLE retainer before appointment is confirmed. The lesson can be in person or via live streaming/conferencing. Click the link to schedule your makeup lesson.
1 hour Beginner 2 hour Beginner 1 hour Intermediate 2 hour Intermediate
Do you and your skin have a difference in opinion?
Purchase my pre-recorded live webinar that focuses on skin types and differences, and what you can do to keep a long lasting healthy relationship with your skin.